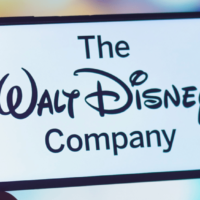 The Walt Disney Co. sued Florida Gov. Ron DeSantis on Wednesday, alleging unconstitutional political retaliation against the entertainment giant after it disagreed with Florida's so-called "Don't Say Gay" legislation. In its lawsuit, Disney said it had no choice but to sue after exhausting other efforts at a resolution, aiming to protect Disney World's employees, guests and developers "from a relentless campaign to weaponize government power against Disney in retaliation for expressing a political viewpoint unpopular with certain State officials."
The Disney suit said: "A targeted campaign of government retaliation — orchestrated at every level by Governor DeSantis as punishment for Disney's protected speech — now threatens Disney's business operations, jeopardizes its economic future, and violates its constitutional rights" The suit added that DeSantis has made it clear that he won't stop and plans to escalate punitive actions against Disney for expressing political free speech.
Disney's lawsuit also points out how DeSantis recently declared that he also planned to look at things such as taxes on hotels, tolls on the roads, and developing some of the property Disney owns with more amusements parks. The lawsuit alleges that a newly formed DeSantis-appointed tourist board violated the company's contract rights, and did so without just compensation or due process. The company is asking the court to declare Florida's legislative action unlawful.
DeSantis has argued that Disney, which employs roughly 75,000 people in the Florida, had been operating with unfair advantages for decades. DeSantis spokesman Jeremy Redfern said Wednesday on Twitter:  "We are unaware of any legal right that a company has to operate its own government or maintain special privileges."
Editorial credit: rafapress / Shutterstock.com