Doug Dillon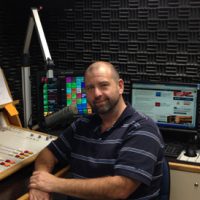 Doug Dillon got his start in broadcasting at Bethany College in 1987.  He has been on the radio since 1994.
Doug has served in many roles in the radio biz: Operations Manager, Program Director of Kicks Country, Cool-FM, WHIS and The Eagle.
Doug is a five time winner of the West Virginia Broadcasters Association's "Best Morning Show" Award.